Raids
Finally! I got my first World of Warcraft: Warlords of Draenor Raid items! I found a random guild which was in need of players as some players from that guild had gone offline. I joined there as healer and did my job well.
Also, I completed the first Mythic dungeons and surprise, got a nice piece of gear from there! Now my item level (ilvl) is 715.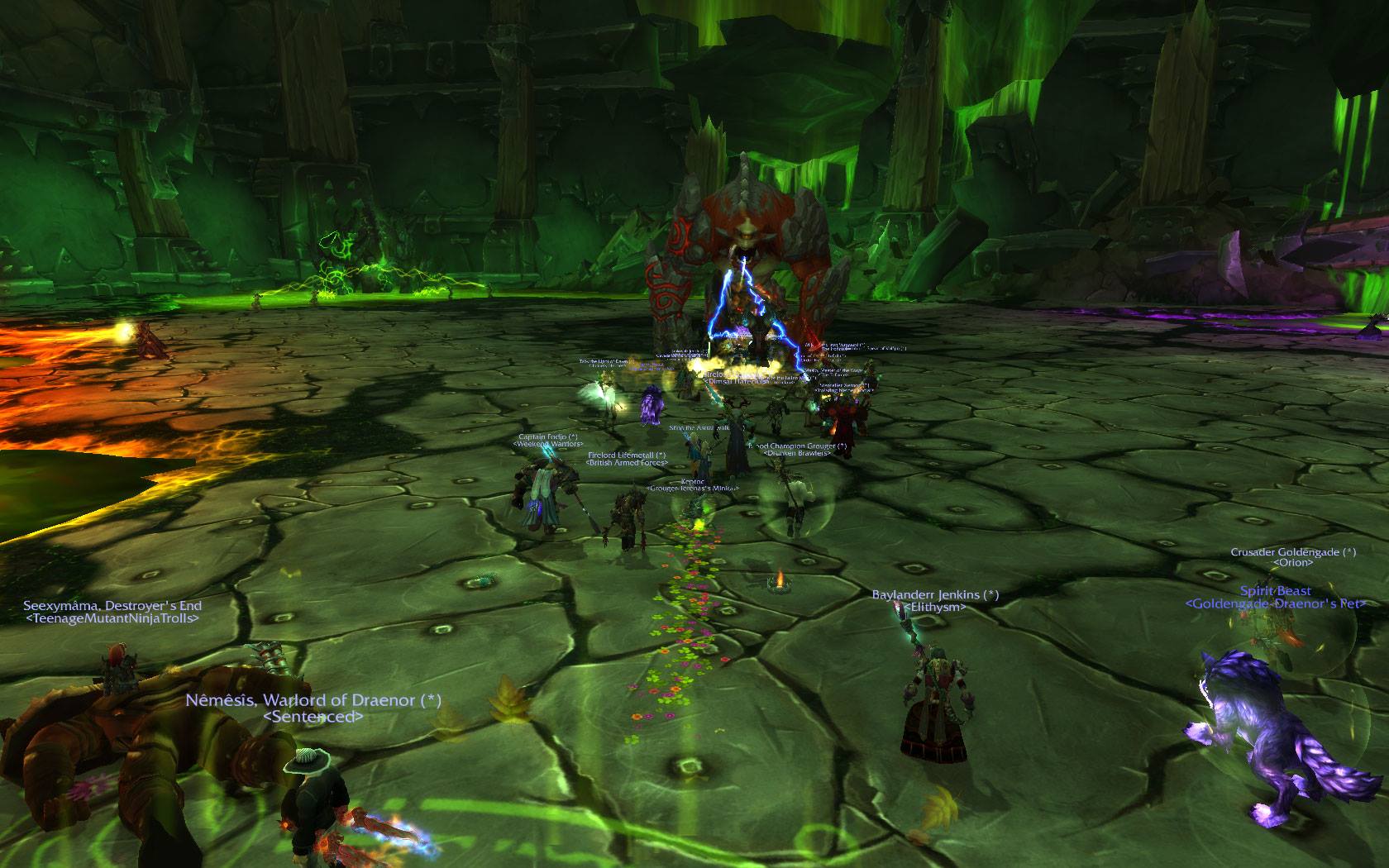 Some WoD raiding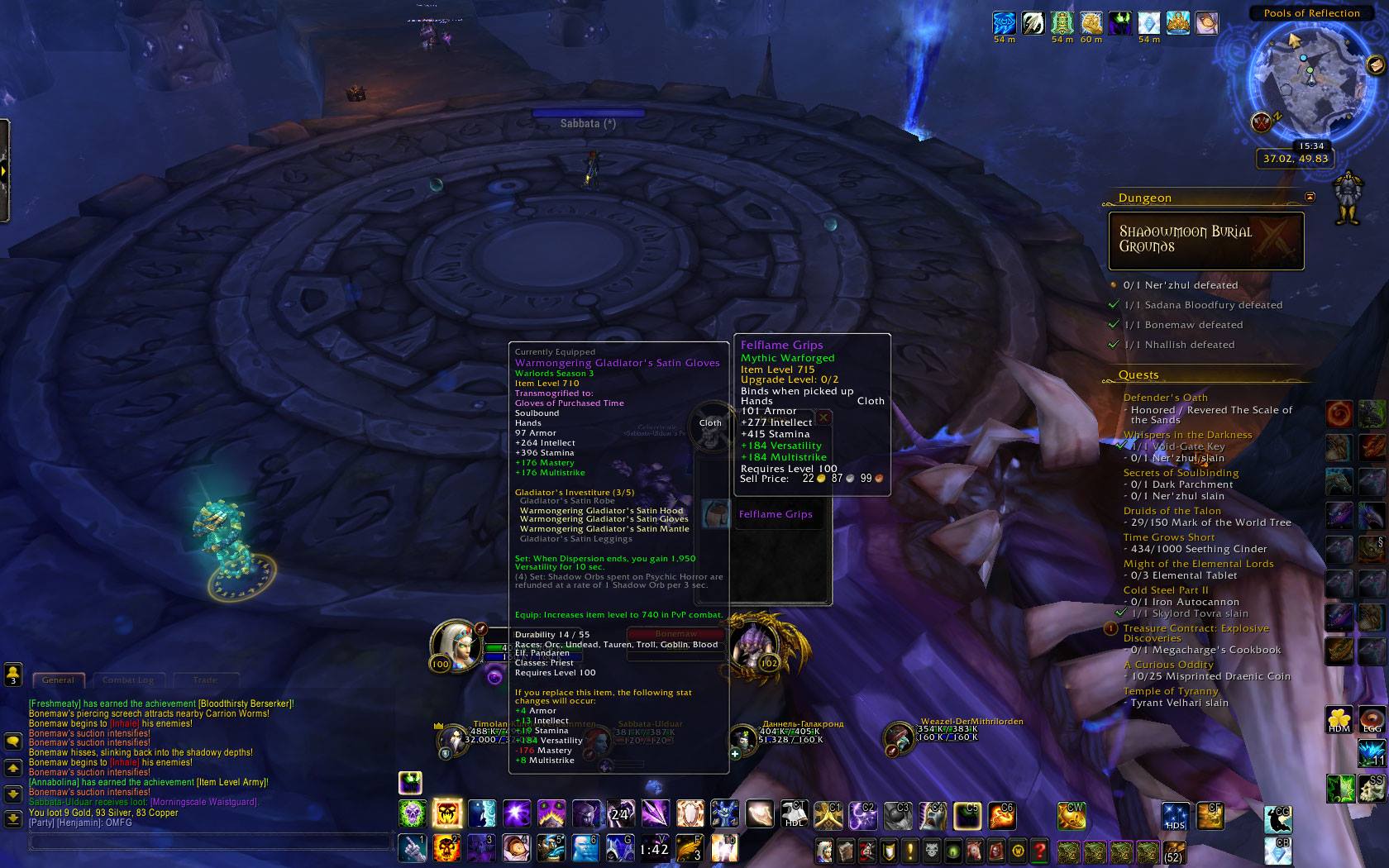 New gear from Mythic dungeons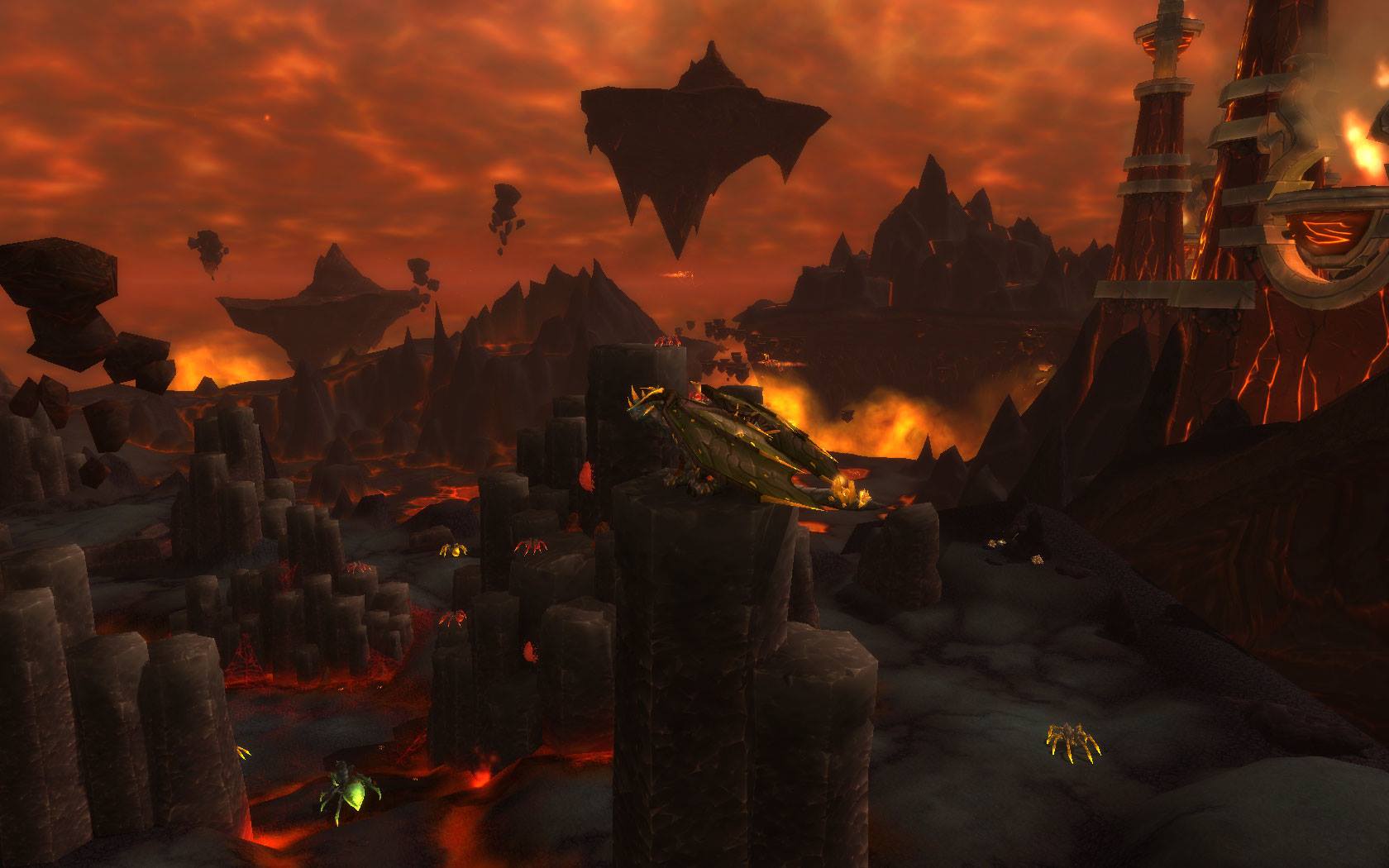 A beautiful landscape from Firelands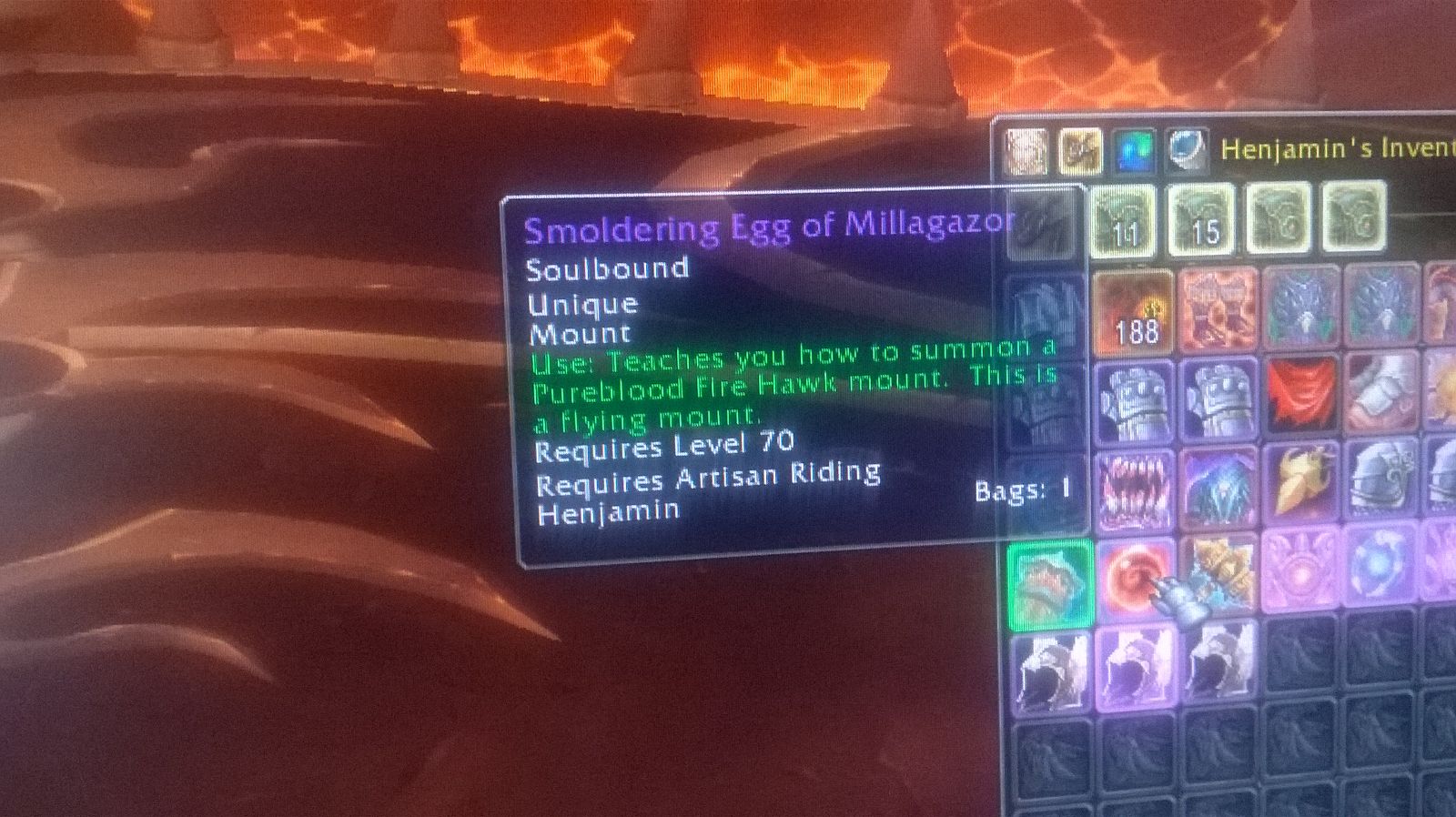 After a long time, I finally got it!